Mares
[ Home ] [ About Us ] [ Stallions ] [ Mares ] [ Foals ] [ Horses For Sale ] [ Photo Album ] [ Links ]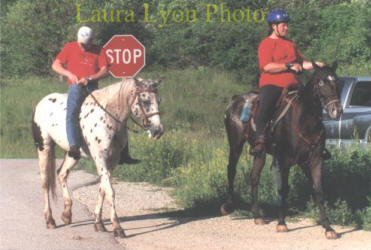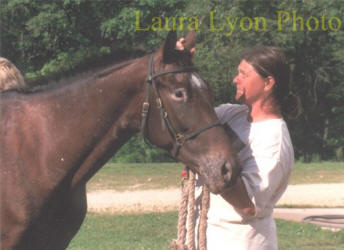 Coup's Foxtail Gal
Chief's First Coup x Plaudit Honey Gal
Coup's Foxtail Gal has earned her 350 mile medallion for 2006.
Coup's Foxtail Gal at the 1st National Endurance Ride in WI with Patty Bass.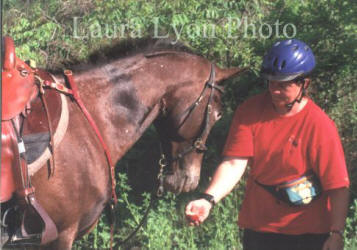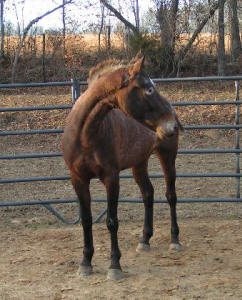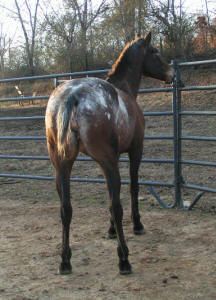 Gingham - '85 dark blue roan, has produced leopards

For Sale: Call For Pricing

Bint Mal Hawa - This '97 Ara-Appaloosa mare. She is sired by our Arabian stallion Ranome of Jimary, and out of Coyote's Lollipop (dark red leopard), beautiful dished head. Has been started under saddle and shown.

SOLD

Patchy's Sarah - 1994 Ara-Appaloosa maiden mare, ApHC registered 532626, AAFBI, CRHA, SUNDANCE, sired by Romeo's Sun Patchy and out of the Arabian mare Niki of Dorsaz. Has been started under saddle.

Golden Destiny (Desi) - '87 Ara-Appaloosa mare and dam of Taffy, Goldy, Thunder. Has been started under saddle.

Sandella - Arabian mare, trained in dressage and has been ridden in endurance but goes English or Western.

Tinkerbelle - Appaloosa mare

Sold!

[ Home ] [ About Us ] [ Stallions ] [ Mares ] [ Foals ] [ Horses For Sale ] [ Photo Album ] [ Links ]
Happy Appy Acres
Jim & Mary Farmer
6201 Grassy Creek Road
Lutts, Tennessee 38471
(931) 724-5255
happyappyacres@yahoo.com