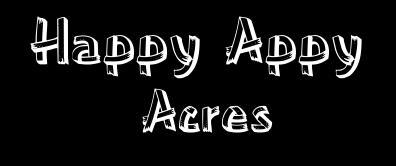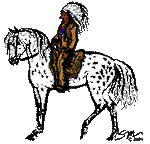 Appaloosa, Arabian and Ara-Appaloosa Horses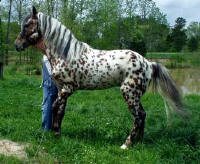 The year 2006 has been an extremely difficult one for us January 13 we lost 9 horses, our hay barn and main barn to a terrible fire caused by a lightning strike. Jim was able to save 8 horses but unfortunately it was too late for the rest of them.

The ApHC Journal had message on 2 websites, the FAB group sent money, tack and a filly and the lease of a stallion to help us rebuild and get started again with our horses. The Tennessee Appaloosa Regional sent a check for another barn load of hay and there were also contributions from FAHR and friends. We will probably miss our horse friend forever. Thank you to everyone who has helped with phone calls, mail, as well as money. The CARE boxes have been great!
Happy Appy Acres
Jim & Mary Farmer
6201 Grassy Creek Road
Lutts, Tennessee 38471
(931) 724-5255
happyappyacres@yahoo.com








Site created by:

© 2002-2006 Happy Appy Acres & Sweetwater Web Design.
All Rights Reserved